#Marketerleads Talk focuses on bringing topics that matter to real marketers. In this episode, we have Ashwini Nair, Founder, The People Co A gold medallist in Psychology and alumni of the EPM programme at IIT-Bombay with 14 plus years of experience in Brand Development and Marketing Communication, she has worked in multinational advertising and Marketing organizations across retail, fashion, lifestyle, and social impact, an astute expert in identifying a unique proposition, defining the brand, and aligning Communication and Marketing Strategy, she shared insights on Digital Marketing Trends that will evolve in 2021
What new Digital Marketing trends do you see happening in 2021? What should be the focus?
Ashwini Nair: The power of technology is now greater than ever and will continue to amplify. Evolving customer expectations will continue to push marketers to keep pace with a constantly transforming digital landscape. There are trends that have become evident and will continue to dominate how marketers interact with customers in the near future.
Personalization: One size no longer fits all. Customer interaction with brands on digital platforms is a high involvement activity and customizing ads, offers and content will be the key to standing out.
Social Commerce: Marketers will need to follow customers and make it easy for them to shop from wherever it's convenient for them. Facebook and Instagram now let users shop on their platform itself, thereby simplifying the customer journey to aid faster checkout. This results in lower cart abandonment and higher sales. Organisations should leverage marketplaces and shoppable posts by integrating online stores with their social media profiles.
Video Content: Brands need to have clarity of purpose and consistency in storytelling and video is the ideal medium for that. Video helps overcome the tendency viewers have to scroll past posts by introducing that extra second where viewers pause, click on your video and view your content leading to better engagement.
Voice Search: Speech recognition technologies have the capability to overcome barriers of age and literacy to help marketers reach a whole new audience. Indians especially are adopting voice search, and Hindi voice has been seeing nearly 400% growth year on year. Though voice-activated devices are still considered an extravagance, usage is steadily increasing for primary activities like listening to music, setting alarms, and getting news updates. There is an entire generation starting to use these devices as learning tools and will grow up integrating it as their primary mode of communication, so the future is definitely a voice. Content and campaigns will therefore have to be optimized for voice.
Online Reviews: Word of mouth continues to be an incredibly powerful and credible tool for brand building. This tool translates into reviews, ratings, and recommendations in the online space and has immense power to help you acquire customers. Having consistently positive and verified reviews can help build customer confidence even before they land on your website to make a purchase, especially since customers now instinctively seek out reviews and recommendations prior to purchasing.
Micro-Influencers: While brands have been chasing the 1Million followers mark, increasingly focus will shift to authentic associations as realization starts to dawn that quantity is not indicative of quality. Influencers are a great way to connect with an audience that's highly relevant to your brand. While the celebrity allure will continue to grab attention for a while, increasingly niche micro-influencers with an authentic and engaged follower base will emerge as winners. Brands stand to benefit from long term collaborations with micro-influencers as they translate into authentic and consistent customer interactions.
Latest Post
What should be a good mix to create an effective digital marketing campaign?
Ashwini Nair: The starting point for any brand communication is to understand your customer, identify what motivates them, and know where to find them. The same holds true while planning an effective digital marketing campaign. Based on your target audience and budget, consider including a mix of SEO, Pay-per-click, social media, content marketing, and influencer marketing.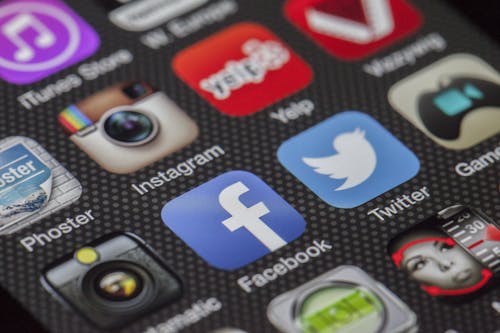 Social Media Marketing has become vast now. How should we choose which one would be a good fit for our A) company B) Campaign
A social media campaign should ideally operate within the framework of a company or brand, and in that sense is not disconnected from each other. As with any form of communication, Social Media Marketing should be aligned to the nature of your business, customer preferences, and triggers. For example, if you are a B2B business and choose to market your products and services only on Facebook and Instagram, and ignore Linkedin as a platform, you'll be losing out on a significant opportunity.
ThePeopleCọ has gained quite a buzz in the market. Tell us more about your offering.
Ashwini Nair: That's wonderful to hear and I only have gratitude for all the love and support everyone has shown towards us. ThePeopleCọ was started with the objective of helping organizations take a customer-first approach to be able to keep pace with ever-changing customer needs and behavior. To cater to this, our integrated services ranging from Strategic Transformation, Brand Design, Content Marketing, and Digital Marketing is designed to add value across the entire spectrum of the customer journey, be it discovery, acquisition or retention. What drives us is our vision to help organisations deliver exceptional brand and customer experiences that ultimately help maximize profitability.
Share your journey as a marketer to inspire our Female audience to pursue a great career in marketing.
Ashwini Nair: Over the last 17 years, I've had the privilege of working on some wonderful brands across sectors like fashion, lifestyle, retail, logistics, and even non-profit. Every brand I've worked on and every organisation I've worked with, I've focused on what I can learn and how I can add value. What this journey has helped me understand is that if your fundamentals are strong, you can overlay that to any sector and any customer segment. Also, our industry is so dynamic – customer behaviour is constantly changing and new technology is consistently emerging, so there's never a dull moment.
My recommendation to anyone looking to get the most out of their career, be it marketing or rocket science, is to invest in it. Never stop learning
Content Marketing is becoming powerful. How does it actually work and what are the best ways to do it?
Ashiwini Nair: Content Marketing works best when it is contextual. What this means is to have a real understanding of what your customers think and feel and being clear about your brand's purpose while aligning the two with a consistent and authentic voice.
Digital is not the future. It's here now. Hence there's a need to integrate content marketing into a long-term marketing strategy. It's a powerful medium to deliver information to your target audience, increase website traffic, and generate conversions. With its ability to connect and engage your target customer, it has the capability of delivering higher ROI when compared to traditional marketing. But for this medium to consistently yield results, it's important to constantly monitor trends and customer preferences to generate content that's relevant.
What works today, is unlikely to work tomorrow. Invest in a marketing stack to ensure a seamless flow of data that can help you arrive at effective marketing strategies and eventually translate into sales. – Ashwini Nair

Tweet
How can an organization increase sales in COVID-19 times?
Ashiwini Nair: There are three significant lessons to take from this pandemic.
Digital is key
Have a plan
Be ready to change it
While everyone felt the initial jolt, organisations that had adopted digital technology and incorporated digital processes prior to the pandemic were able to recover faster. Overnight there was a need for an alternate mode of interaction and customers gravitated towards brands that adapted quickly and catered to the need of the hour by communicating readiness, offering hygienic packaging, enabling online transactions and ensuring door delivery. Now, facing a second wave of spread and uncertainly still looming large, the need for contactless interaction is only going to amplify.
To see any uptake in sales and grow consistently, digital transformation is essential, irrespective of whether you operate in the B2B or B2C segment. If you haven't already invested in it, it's time to start building a strategic digital ecosystem that allows a seamless flow of information between departments, enabling every organizational resource to deliver a consistent customer experience that is designed to delight. It's very black and white in that sense. If you fall short, you actively contribute to your competitor's sales because customers no longer have the patience to wait around till you get it right.
Organizations will need to focus on simplifying processes, enabling transparency, and rely on robust data to monitor trends, develop marketing strategies, review impact, and course-correct in order to retain existing customers and continue acquiring new ones.
The Marketing Soul is trying to build the community of passionate marketers to learn|network|grow? Your Comments on the initiative, please.
Ashiwini Nair: There is so much fragmentation in this sector that the time has come for collaboration. It's great to see this initiative that brings marketers together giving us an opportunity to share our experience and learn from each other.
Ashiwini Nair as a person
I am extremely curious and enjoy the process of discovery, be it with consumer behaviour, arriving at a campaign idea, exploring a place, or sampling cuisines. My favourite way to pass time is to observe and see patterns emerging whether it's to do with people or trends. I also find it fascinating that the more you discover, the more you realize there is left to discover. This possibility is what gets me excited about waking up every day.
I also love the business I am in and am naturally drawn to every aspect of it, be it psychology, behavior, or creative expression. It never feels like work.
Fire Side: Answer in 1 word
Your Favourite Book – Kafka on the Shore. Honestly, anything Murakami writes.
If you could live anywhere, Where would it be – Anywhere with a nice, quiet beach.
Your Happy Moment – Every time I see my nephew
One thing you can't live without – Food
Who is your Hero – My Parents
What Motivates you – Life and the possibilities it holds
Who Am I – Curious + Creative